Skip to Content
Your Family and Children's Dentistry in Oakville
Quality Dental Care in Oakville for Your Whole Family
Patients of all ages are welcome at our dental practice to receive the general and preventative care they need for beautiful teeth and a healthy mouth. Bronte Oak Dental is an outstanding provider of family and children's dentistry in Oakville, ON, and we assist you through a lifetime of dental needs. While a strict regimen of brushing and flossing at home effectively preserves the health of your teeth and drastically decreases the chance of issues like cavities and gum disease, your family still needs periodic professional care. Visit us for biannual checkups that include oral exams, teeth cleanings, and x-rays to ensure proper dental maintenance and early detection of any issues. The sooner we can identify the problem, the easier it'll be to treat. We use the latest technology like digital x-rays for excellent oral care for your family in Oakville. If you develop a cavity, we'll promptly resolve the decay and use tooth-colored fillings for a finished look that blends in with the rest of your mouth. Bronte Oak Dental will keep your teeth in top condition for a happy, healthy family.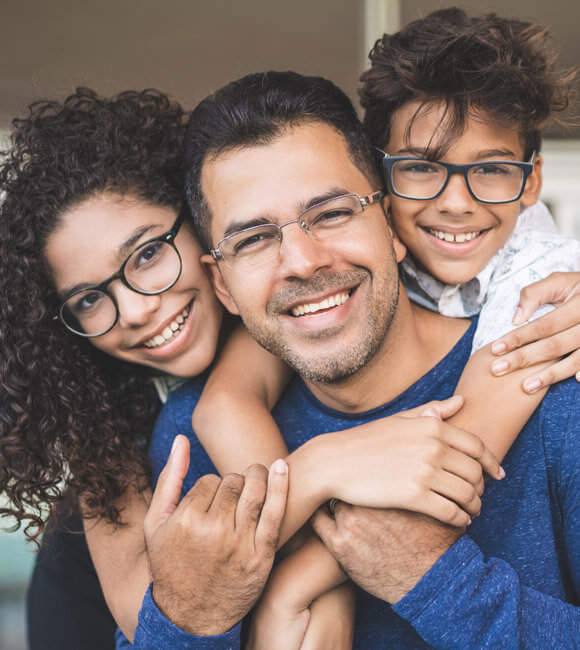 Dental Care for Children
We recommend that once your child reaches their first birthday, or within six months following the eruption of their first tooth, you schedule their first visit to the dentist. Staying on top of a child's dental care is crucial to protecting the teeth they have now and ensuring their future permanent teeth come in without any problems. When you visit Bronte Oak Dental, our priority is your child's comfort throughout their care. We want to make sure they have a relaxed dental experience that goes smoothly, and our years of experience with children have helped us hone our skills to provide that environment consistently. By introducing your child to the dental office early, your child will likely feel less anxiety in the future. It also gives us the ability to promote the best possible smile for your child with every tooth that comes in. Doing so leads to a happier daily life for them when it comes to eating, speaking, and maintaining proper dental hygiene.
Schedule General Care for Your Family
Bronte Oak Dental cares about the oral well-being of every member of your family, so make sure you benefit from the friendly staff and excellent services at our Oakville, ON office. We always handle every patient of any age with exceptional treatment and compassionate care. Don't let your regular oral maintenance needs go neglected when our team of specialists is ready to help you keep your teeth, gums, and mouth pain- and problem-free. Give us a call today to schedule an appointment for you or your child, and we'll evaluate your oral condition and work hard to keep your smile beautiful.
Schedule Your
Appointment Today