Skip to Content
Emergency Dentist in Oakville
Dental Emergency Oakville
There's a multitude of unfortunate incidents that can prompt you to seek emergency dentistry in Oakville, ON. Bronte Oak Dental is ready to help you with quick and effective dental care to resolve your suffering and damage. You could get a tooth knocked out from slipping on ice, or a sudden toothache might disrupt your daily life and make chewing and speaking painful. Emergency dental issues happen unexpectedly, and the only predictable part of them is they can happen to anyone. Accidents strike anywhere, and you need a dependable provider of emergency dentistry like Bronte Oak Dental. When oral tragedy strikes any member of your family, contact us to schedule an appointment as soon as possible. Our caring and talented dental staff will keep you as comfortable as possible while we fix the problem and alleviate your pain. We'll make sure you can get back to your daily life free of pain and with full use of your mouth.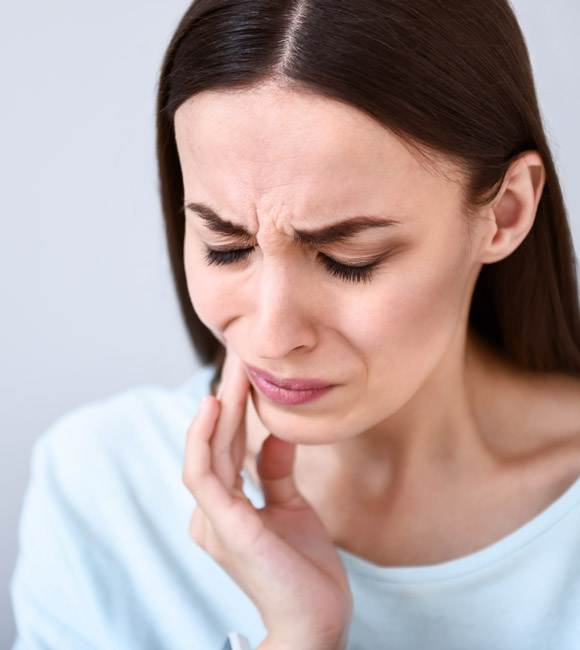 Reasons to Seek Urgent Care
Bronte Oak Dental has seen and treated countless types of dental emergencies affecting children and adults alike. Seeking oral treatment for dental damage or pain is crucial to ensuring a swift resolution to issues like broken teeth, decay, and infection. Some dental emergencies like infections need immediate treatment because of their severity. A dental abscess left untreated can lead to the destruction of surrounding teeth and other tissue, and it puts your overall health and well-being in jeopardy. Toothaches and oral problems rarely occur at a convenient time, which is why we respond quickly and provide treatment to relieve the pain and return your teeth and mouth to optimal condition. For any of your emergency needs affecting the teeth, gums, or oral region, get treatment as soon as possible for the best treatment outcome and avoid letting the damage or pain get any worse.
Some Examples of Common Dental Emergencies Include:
Toothache
Knocked-Out Tooth
Chipped or Broken Tooth
Dislodged or Partially Knocked-Out Tooth
Object or Food Stuck Between Teeth
Lost or damaged crown
Abscess
Get Back to a Pain-Free Smile
The compassionate oral care providers at Bronte Oak Dental understand the pain, stress, and fear that can accompany dental emergencies. When you visit our office, our team caters to your comfort and helps you relax as we deal with the cause of your suffering. After treatment and recovery, you'll go back to your daily life without the agony of dental pain or damage. Don't think you have to suffer for long when an unexpected problem arises. Give Bronte Oak Dental a call to schedule emergency dental care as soon as we can get you in at our Oakville, ON office. We'll rectify your issue so that you can enjoy a pain-free smile once again.
Schedule Your
Appointment Today