Skip to Content
Cosmetic Dentists Oakville & Restoration Dentistry Oakville
Bronte Oak Dental Transforming Smiles with Cosmetic & Restoration Dentistry
Getting your best smile is within easy reach in Oakville, ON with our cosmetic and restoration dentistry. Bronte Oak Dental takes pride in our ability to transform mouths with issues like staining, decay, and even lost teeth into healthy, radiant smiles again. If you find the gaps and discolouration in your teeth embarrassing, we'll help you regain your confidence. Problems like cavities can strike anyone, despite a routine brushing and flossing, so we offer a solution that doesn't draw attention. Your teeth can be beautiful by scheduling treatment at our dental practice.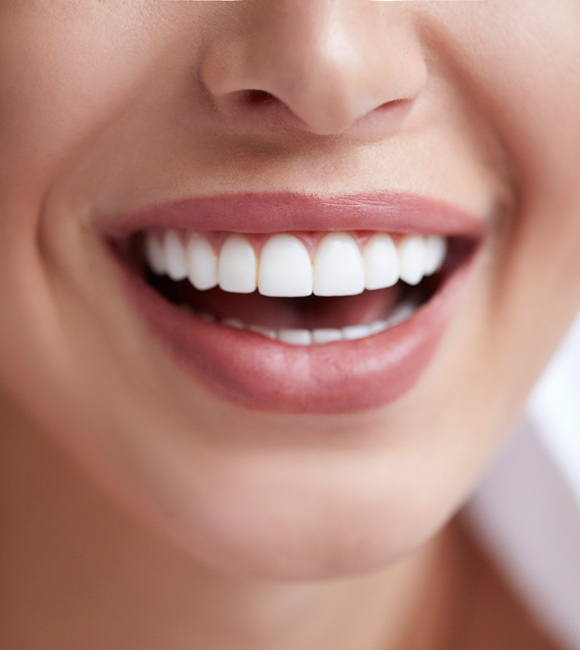 Our Options to Beautify Your Smile
The dental care specialists at our office want you to be proud of your smile, which is why we offer a collection of cosmetic and restorative services that cater to the esthetic needs of our patients. You can rest easy knowing that we're taking care of your dental issues and appearance with options below.
Crowns and Bridges
When you've incurred substantial damage to a tooth, or you've lost one or more of them, crowns and bridges effectively restore and replace them. A crown covers a tooth completely and rebuilds the look and function of it, while a bridge fills in the gap from one or more missing teeth with artificial replacement teeth. Both of these options blend in with your natural teeth, and you can chew, speak, and smile like normal again.
Root Canal Treatment
An infection inside your tooth damages the nerves, blood vessels, and other soft tissue. It puts your tooth and overall oral health at risk. If left untreated, this infection can cause an abscess, which results in possible bone and other tissue loss and puts your overall health in danger. Root canal treatment effectively cleans out the infected tissue and covers your tooth to prevent any further infection.
Tooth-Colored Fillings
For cavities, we always use composite fillings with a color that fits that of your natural teeth. It also forms a tight bond that effectively seals out the chance of further decay. You'll enjoy a surface strong enough for chewing without the sensitivity that comes with amalgam fillings. We'll color-match the composite material so that it blends in with your smile.
Porcelain Veneers
These thin shells attach to the front of your teeth to correct imperfections such as staining, chips, cracks, uneven spaces, and more. Porcelain is a durable material with a translucent appearance that emulates your natural teeth. We can match the shade of the veneers to blend with the rest of your mouth, and we custom-create them to fit precisely. The process is simple, and porcelain veneers last for years with regular care.
Visit Us to Revive Your Oral Appearance
With our effective cosmetic and restorative procedure, you can smile confidently again after dealing with decay, darkening, or missing teeth. Bronte Oak Dental is ready to serve you at our Oakville office. Don't delay the necessary care your teeth need to stay at their best condition and esthetic. Give us a call today to schedule an appointment and enjoy flashing your pearly whites.
Schedule Your
Appointment Today